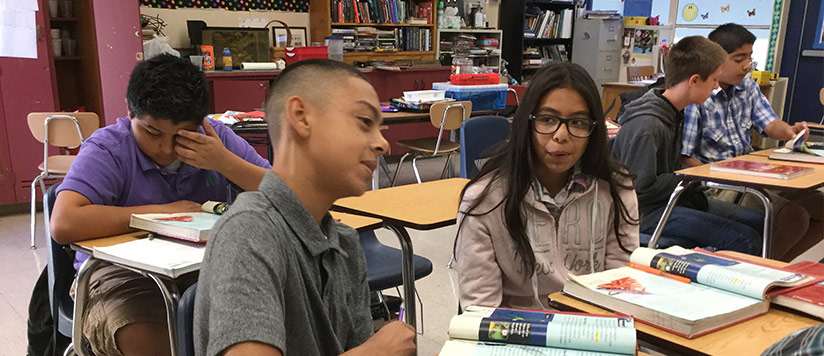 Curriculum
At John Muir Middle School, we believe that all our students can succeed when they have the best resources. Success can never be measured by one specific talent or interest, so we provide a variety of different courses that encourage our students to explore, discover, and acquire successes from all core subject areas.
Fine Arts
Whether your child is a beginner or has years of experience, the music programs at JMMS are the place for the musically-inclined. We offer a beginning band, advanced band, and introduction to music courses. There is also a color guard unit and a drum line that are sure to keep our students actively involved.
History
Our staff of dedicated teachers is passionate about history and strives to make lectures entertaining while educating our students about many of the world's significant events.
Language Arts
For those with particular interest in language arts, we provide honors and ELA classes.
Mathematics
Math is a fundamental part of any curriculum. The JMMS teachers are fully committed to problem solving and real world mathematical applications.
Physical Education
Regular physical activity in childhood and adolescence improves strength and endurance, helps control weight, and is proven to help reduce stress and anxiety. Our P.E. program, staffed by trained professionals, is a vital part of our core curriculum.
Science
Our science teachers love to learn, research, and educate the next generation of scientists. Their passion will surely engage all of our young students.