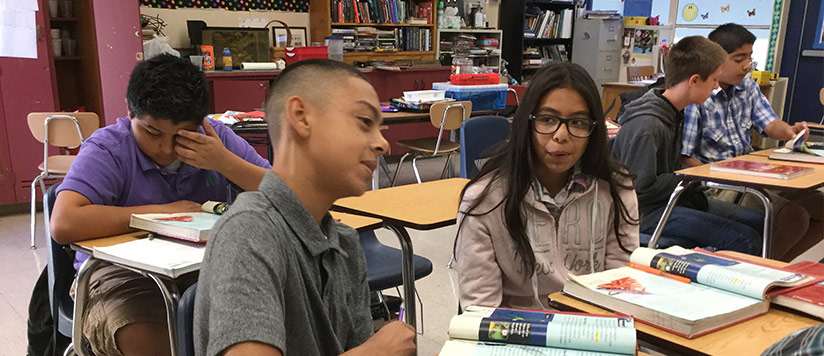 Technology
We are very fortunate to have an outstanding technology program at John Muir MS. Apple has named Corcoran Unified School District's Technology Learning Program an Apple Distinguished Program for three years in a row. Apple awards this title to qualifying programs that have shown success integrating Apple devices with education. Our students have proven that integrating technology in learning gives them a head start.
Staying up to date on technological advances has never been more important in our educational programs—or in the job market. We are committed to providing our students with access to technology and using technology in the classroom to enhance learning, and it shows.
One2One Device Project
The main aspiration of the One2One project is to provide the students of our district with Apple devices and free Internet access. This helps make 21st century technology a regular part of the curriculum.
CUSD students receive:
An Apple iPad device (grades 6–10)
An Apple MacBook Air laptop (grades 11–12)
A "MiFi" WiMax router that provides a short range 802.11g network
Up to 10 hours of battery operation and a broadband connection from up to eight miles away from the school campus
In cooperation with the Kings County Office of Education, WiMax provides free Internet access for every student.
It is our privilege to equip our students with the necessary tools to access the most updated information so they can spend these formidable years becoming technologically literate. To learn more about our One2One Philosophy, visit our district website.