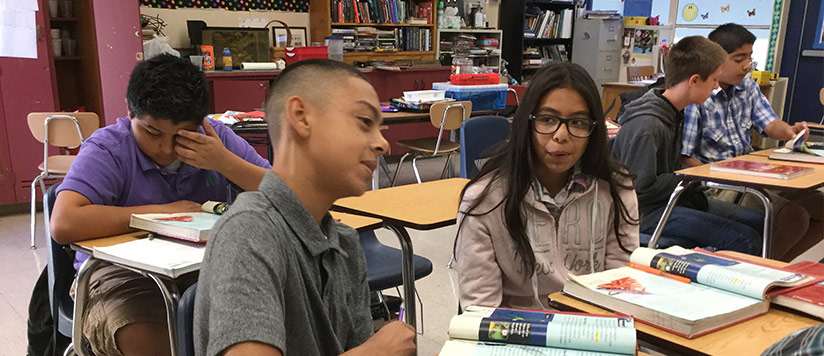 Promotion Requirements
Our promotion requirements are as follows:
All students to need to have quality grades.


2.0 GPA while at JMMS or above a 2.5 for 8th grade year
Students need to have excellent behavior.


No more than one major discipline incident in 8th grade year. Note, a suspension in the 4th quarter may result in the student being ineligible for extra curricular activities (such as promotion) even if it is the first.
Students need to have good attendance.


95% attendance in 8th grade year (seven tardies count as an absence in this category)
Students need to end on a high note.


Passing all classes in the 4th quarter

Students must have received a score of standard met (3) or standard exceeded (4) on both the 7th grade SBAC ELA test and math test.

If students failed to receive a passing score they will be given chances to learn the missing skills in assist classes (guide tutor for ELA and math lab or math/sci lab for math). Students must pass all four quarters of their assist class in order to be eligible for promotion.